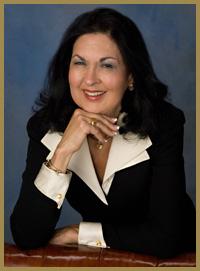 Christine's combination of experience, technical expertise and commitment to working closely with her clients and their existing advisors make her one of California's leading estate planning attorneys for high net worth individuals and families. You owe it to yourself and your loved ones to contact her for an initial consultation to learn how she can address your most pressing concerns, achieve your goals, and ultimately, Leave a Lasting Legacy®.
Experience
A respected teacher and lecturer, Christine serves as counsel to accountants, lawyers, financial planners, insurance professionals, charitable organizations and the public. Christine has spoken to groups at such varied locations as art galleries, public libraries, hotels, resorts, and at lawyer functions, such as bar association groups and continuing education events. Her numerous publications include the book Your Life, Your Legacy: The Fundamentals of Effective Estate Planning, with a foreword by Christine C. Weiner, M.A., J.D. She has been practicing law for more than 33 years.
Memberships
Christine is on the Board of Exit Planning Institute, Orange County Chapter. Christine is a charter member of WealthCounsel, a prestigious group of nationally recognized estate planning professionals. Christine is also a member of Laureate Circle, a group of professional advisors who work in collaboration to create sophisticated strategies for high net worth individuals and businesses. She is a member of STEP Orange County, Orange County Estate Planning Council, Past President of Desert Estate Planning Council, Past Board member of The Willows Foundation; past Board Member and Secretary of the Board for SPIN Orange County (Serving People in Need); past Board Member of Orange County Planned Giving Round Table, a member of the State Bar of California, the American and Orange County Bar Associations. Christine serves on Advisory Boards to national and local charities, including Desert Communities California State University campus and The Community Foundation. Christine is a member of Muses 100, a women's support group for the local McCallum Theatre, Palm Desert, California.
Education
Christine is a graduate of Western State University, College of Law, where she was selected to be Editor-in-Chief of Law Review. There she graduated Summa Cum Laude, as Salutatorian, ranked number two of her law school class.
Prior to receiving her law degree, Christine received her Master of Arts in International Affairs from George Washington University, Washington, D.C. coupled with a Bachelor of Arts degree in Political Science from Washington State University, Magna Cum Laude and Phi Beta Kappa. After receiving her Master of Arts degree, Christine served as a civilian employee in the United States Department of State foreign aid program for a three-year term in Washington, D.C. Christine served as a Foreign Relations Officer in the India Desk Office, and as a Management Intern in the Vietnam Refugee Bureau program.
Christine has been certified as a Legal Specialist in the field of Estate Planning, Trust and Probate law by the California State Bar, Board of Legal Specialization. She is also a Certified Exit Planning Advisor. She is a member of the American Bar Association and the Orange County Bar Association. Christine is licensed to practice law in all the Courts of California, The California Supreme Court, and the Federal District Court.